Infrastructure
Well Equipped and Good Infrastructure with advanced technology and machineries located at south India

Quality
We are certified, and our products meets international standard quality and satisfies our clients

Variety
We provide multiple blends of coco peat with coco husk chips and coco fibers based on requirements

Professional Team
Our team of Experts monitors on all the stages of production with rigorous Quality standards

Packing
Products are packed in palletized or loose stuffing or bundle packing as per specifications

Delivery
We deliver our products on time safely and ensures quality & quantity of the products

Consistent Delivery
We supply consistently without seasonal barriers of our coir products

Services
We ensure our best service to suit the specific needs of our clients

Customization
We are also able to provide products that can be tailored to your specific needs.

Eco Friendly
Our products are 100% natural, renewable and recyclable without any chemicals
" Your customer service and professional ethics have inspired me to order products. Product quality speaks for itself! I want to go on a long journey with your company. "
" I have been associated with the company for the past 2 years. They excellently updating us about progress (at all times!), and provide efficient service, which is great value for money "
" The quality of your products and Reliable service enables us to sign contract orders instead of a single order. Very Happy to be part of 'CoCoir' family "
" We find that they are always very responsive to our demands, offering competitive prices and excellent service. We would like to continue long-term business with them "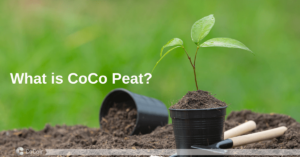 Do you want to know what is coco peat and how to use it for planting? you have come to the right place. Coco peat is a natural byproduct of
Read More »